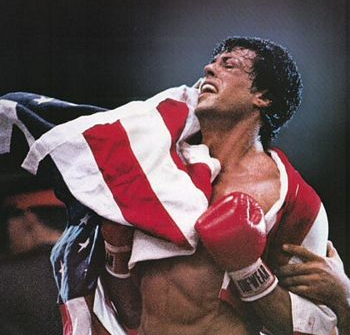 Hey Guys,
I want to talk to you about Perseverance.  Below is a timeline of a very famous and well known individual who achieve great things throughout his life, the timeline below shows the adversity which he overcame throughout his life.
Age 7                Worked to support family after they were forced out of their home
Age 9                Mother died
Age 22             Failed in business
Age 23             Defeated in legislature and could not get into law school
Age 24            Declared Bankruptcy and spend 17 years paying off debts owed to friends
Age 25            Defeated in legislature again
Age 26            While engaged to be married sweetheart died and heart was broken
Age 27            Had a nervous breakdown and spent the next 6 months in bed
Age 29            Defeated in becoming the speaker of the state legislature
Age 31            Defeated in becoming elector
Age 34            Defeated for congress
Age 37            Defeated for congress again
Age 39            Defeated for congress yet again
Age 40            Rejected for the job of land officer in home state
Age 45            Defeated for Senate
Age 47            Defeated for Vice President – got less than 100 votes
Age 49            Defeated for Senate again
Age 51            ELECTED PRESITEND OF THE UNITED STATES
Who is this?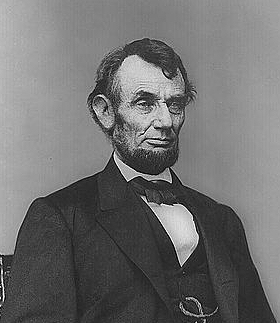 ABRAHAM LINCOLN
I know when I first read this I was shocked not only at all the success that Lincoln had achieved but by the amount of adversity that he overcame throughout his life.
"MY GREATEST CONCERN IS NOT WHETHER YOU HAVE FAILED, BUT WHETHER YOU ARE CONTENT WITH YOUR FAILURE." – Abraham Lincoln
I always enjoy reading biographies and accounts of people throughout history who have achieved greatness.  There is much to learn from them and Lincoln is no different.  His perseverance is a testament that if you have belief in yourself, never give up and work hard you will be successful and accomplish your dreams!
Sir Winston Churchill famously said, "When you are going through hell, keep going"
What this means is to persevere, to never give up, to continue going until the job is done (whatever dream or goal you have).
When I am reading anything I am consciously making an effort to see if there is any lesson that I can impart from it.
What really jumped out at me from these pages was the idea of PERSEVERANCE.
WHAT DOES THIS MEAN, PERSEVERANCE?
PER. SE. VER. ANCE – Steady persistence in a course of action, a purpose, a state, especially in spite of difficulties, obstacles or discouragement.
Perseverance is a constant theme among those who have achieved success, and especially among those who have achieved great success.  It's that stick-to-itiveness; not quitting when the road gets tough that ultimately makes the biggest difference in their lives.
I want to make one thing clear, perseverance does not mean trying the same approach every time until you get the desired outcome. What it means is keeping the desired outcome in mind and changing the approach until you achieve your outcome.
The difference here is that, perseverance is also about being able to adapt around obstacles to achieve your outcome.  And this is a huge point to understand.
Below is a video which I came across a while back but really sums up what I have been talking about in this article.  The Rocky story really embodies perseverance, tenacity, and having belief in your dream and seeing it through to is achievement.
I hope everyone really understands the importance of this lesson,
"going in one more round when you do not think you can, will make the difference in your life." – Rocky Balboa
The Godfather