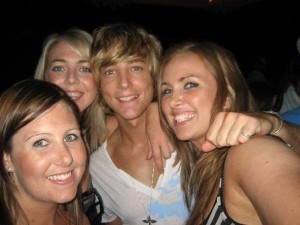 Hey Guys,
This is a newsletter email from timothy marc founder of do something rad. I wanted to share it with you guys because i feel that it goes so well with the last post I made. Read this post I guarantee you'll enjoy it!
Guys first off – GREAT to see your dreams.
Thankyou for the support on the daily email too,
I love all your replies as it means we are all in
this TOGETHER and got each others backs…
There's this scene from the movie FIGHT CLUB that
I was reminded of the other day and I have it on
my computer…
He takes this guy out the back of a convenience
store and tells him he is going to DIE.
Then let's him live and tells the dude that he
must be on the way to becoming a vet (his dream)
within 6 weeks or he is going to find and kill
him.
Pretty motivating to go and get what you want
when someone has a gun to your head.
So my question is this…
You now have your dream defined.
What if you had a gun to your head and you HAD
to go after it?
Would you worry about petty rubbish?
Would you care what other people thought?
Would you be scared of the gun or scared of
going after your dream?
See most people just can't get moving and get
caught up in the bulls*it grind of day to day
life.
It's time to move like there is a gun to your head
and no way out!
T
Quote of the day: What you get by achieving your goals
is not as important as what you become by achieving your
goals.
– Henry David Thoreau
I hope you enjoyed that email/post as much as I did.
Stay Alpha,
– Carlos Xuma