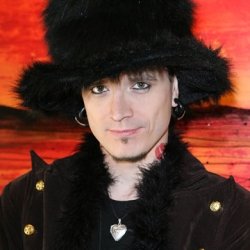 PUA inner game is in my opinion the most important aspect of "the game". Everyone wants a magic pill when it comes to pua. People want the newest secret lines, tricks, and methods. The fact of the matter is you can't even use a pickup method if you don't have sound inner game as your foundation. Most pick up gurus will tell you that you can learn all the pickup theory in the world but without sound inner game its useless. So lets get down to business and discuss the pua inner game now…
Have you ever been to a bar or night club and seen a girl you were interested in talking to? Of course. Now how many of those times did you actually go up to her and talk to her? I think its safe to say that most of the time you see a girl your interested in you don't go up and approach her.
If your totally attracted to a girl why on earth wouldn't you go up and talk to her? Because your inner game isn't sound yet! See you can know all the pua theory in the world but if your inner game isn't solid you'll never get a chance to use it!
What you need to focus on doing is developing self confidence and a positive self image so you absolutely KNOW that your a sex worthy guy. Most guys feel inferior to the girls they want to talk to and thats why they never get to approaching. F*** that, man up! Were alpha men, men of action and we never sell ourselves short.
If you lack self confidence even if you do approach the girl she's going to be able to sense that your not confident and perceive you to be lower value then her. If your confidence isn't in check you shoot yourself in the foot before you even get started.
OK so you understand that in pua inner game is important, but how do you develop it? I am going to share with you 2 exercises that I used to teach on my pua website and I will also share with you some essential pua inner game beliefs below.
Powerful pua inner game beliefs
Don't add extra meaning to rejection it makes no sense logically – If you get rejected you don't know whats going on with her. A relative could have died, she could have a boyfriend shes commited to. DON'T TAKE REJECTION PERSONALLY. Brush it off and come to the conclusion that she has bad taste!
You often reject yourself before she even has the chance to! Our job is to slow down this process and become aware of what's happening before we think it. What's the worst thing that can possibly happen? Everyones going to see if you make a mistake and see that your human?
There are no limitations, its all in your head! Think F*C* it! What can I bring into her life!
PUA inner game Exercise 1
I want you to do a little exercise that is going to change the way you see things in terms of approaching women. I'll draw it out for you step by step so its easy to understand and follow:
Step #1: Think about a negative inner game belief you have. How has it affected your life thus far? What opportunities haven't you acted on? How does that make you feel?
Step #2: Move 6 months into the future and picture taking this belief without. All the b/s, lack of behaviour, all the excuses, all the regret this decision has. Notice how does it feel 6 months in the future?
If you were look into a mirror, do you look more alive or less alive? Do you look happy or depressed?
Step #3: Move 1 year into the future taking this belief in the future so its controlling you and regulating your reality. All the opportunities you've lost, the energy, the burden, the baggage. What do other people say when you talk about wanting to meet women but you have this belief.
Look in the mirror now. Do you look better? More alive? Less alive?
Step #4: Imagine 5 years into the future. 5 years of lost opportunities, all the self doubt, the negative energy, the excuses, not doing the things you need to do, being trapped in that small limited world. Really feel how this feels. Are you proud of yourself? Do you feel good about yourself? Notice where in your body you feel the energy.
Look in the mirror now after 5 years of having all these burdens. Do you look more happy? More alive? What do you say about yourself now?
Step #5: Move 20 years into the future. Now after 20 years this is who you are these are the beliefs you had. 20 years of this negative energy, regret, not doing what you want to do, believing the fake b/s limiting belief. Really feel how that feels…
Look in the mirror now, who are you? What excuses do you now have? Are you happy?
Look back and realize that was your life and how that little belief sucked so much energy from you and took life from you. Look at the mirror and notice the toll this belief has taken on you. Do you feel dead or alive?
Look back over those 20 years at the little decision that was made way back when and what the consequence feels like now in time in the future. Realize that this belief, this little one thought, carries this burden with it! Every decision can change your life this much!
REALIZE THAT THIS LITTLE BELIEF COUPLED WITH ANY OTHER LITTLE BELIEF HAS THIS EFFECT! REALLY UNDERSTAND THAT THAT FUTURE ALL BEGINS WITH SOMETHING THAT DOESN'T WORK FOR NOW! A LACK OF MOVEMENT, A LACK OF BELIEF IN YOURSELF NOW! REALLY FEEL THIS!
Go back in time to this time and place and realize that the belief you had has an effect in the bigger picture. Really understand that each belief you have has a bigger overall role.
BE HAPPY THAT THIS HASN'T YET HAPPENED AND YOU CAN MAKE THE CHANGES NOW SO THAT YOU DON'T CHOOSE THIS FUTURE!
PUA inner game Exercise 2
Think about seeing a hot girl and getting the nervous anxiety you get when you think of approaching her.
– Notice the structure
– Is it in colour is it a movie?
– Is it small, big, black, white, is there a frame around it?
– REAL QUICK CHANGE IT..IF ITS BLACK AND WHITE MAKE IT COLOUR IF ITS A MOVIE PAUSE IT
– PUSH IT INTO THE DISTANCE SO ITS A FOOD STAMP BACK THERE IN THE DISTANCE
– WHEN YOU LOOK AT IT NOW DOES IT SEEM DIFFERENT WHEN YOU MOVE STUFF AROUND?
I hope you found the exercise helpful and I hope you've enjoyed this article, if you have any questions feel free to drop a comment and I'll respond when I get the change. I will be writing many more articles on inner game, how to develop inner game, and how to increase your confidence in the future.
Bookmark our site and stay tuned 🙂
Until next time…
bigP