Sex positions
Sex can be dull or it can be wild with the right sex positions. It is vital for you and your partner to explore different sex positions in order to constantly enhance your love making.  We recommend that you explore different sex positions,  you may end up really enjoying one and deciding to incorporate it into your bedroom on a nightly basis.
There are some sex positions which are common and everyone uses such as missionary, doggy style, and cow girl. If you limit yourself exclusively to these positions after a period of time your sex life will become dull and feel routine.
There is a misconception that you have to use crazy sex positions in the kama sutra in order to have an interesting sex life or spice up your bedroom experience. This couldn't be further from the truth!
The good news is we are here to help!
In fact we are not only going to show you some new sex positions we are also going to show you how to make any women orgasm every time and have her beg you for sex!
Exclusive Alpha Lifestyle Sex Positions Video TO MAKE WOMEN ORGASM
[video_cobra action="like"] [/video_cobra]
Learn exactly how to make any women orgasm every time –> CLICK HERE
DON'T FORGET TO KEEP READING THE ARTICLE 🙂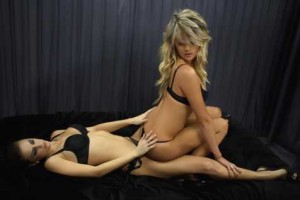 Reverse cowgirl is a widely known sex position, but it isn't one that is used a lot in the bedroom.  This is because it is a little awkward to get into at first, and the penis may slip out from time to time if the woman leans back a lot.  This is a great sex position for us men because we get a visual of the women's ass and at the same time she's doing all the work .  Girls like to bounce up and down on your penis in this position, since it gives them a pleasurable sensation when it really gets deeply into them. This is one of my favorite sex positions.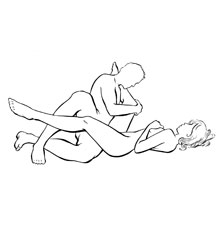 Some new sex positions to try can also be variations of regular sexual positions, that is exactly what side-humping is.  You can start off in a regular missionary position, then take her legs up with your hands, so that you are holding them while still being inside of her, then just sort of turn both of her legs over to the same side.  This gives you a great view of her butt, while you are still having sex with her vagina, but now she is facing sideways and you are facing the same way.  This gives her vagina a different feeling because you are now hitting different areas of it, this is very pleasurable for a woman, especially when you give it to her hard, because you are basically going through her legs with your penis. This was another one of my favorite hot sex positions.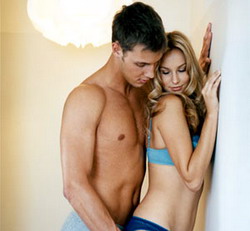 Standing together is a technique that can be used when you are about the same height, if she is smaller, she might have to stand on something, or at least put one leg up to allow you to penetrate her. This is also one of the great under used sex positions. All you have to do in this position is to stand facing each other, naked, and she either lifts up one leg, or you bend down a little in order to get your penis inside of her.  This position usually doesn't last too long, as you end up on the bed or the floor going at it harder, but try making it all the way to climax standing up.  This is one of the hot sex positions because It will give both of you a unique sensation while she will love it because she gets to be right next to your face, giving her more of an emotional attachment to that kind of sex. This one of the hot sex positions has benefits for both of you.
If you have enjoyed this post and want to learn the best method to give any women mind blowing orgasms and have her beg you for sex check out the method below 🙂
I trust you've found this post on hot sex positions useful. If you have any questions about the hot sex positions please feel free to drop a comment!
Stay Alpha,
– Carlos Xuma