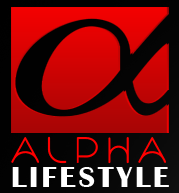 Ben J and Ozzie R Officially Take Over Alpha Lifestyle!
Come check out Ben J and Ozzie R in the BRAND NEW Alpha Lifestyle Podcast, COMING SOON!
Alpha Lifestyle is officially under brand new management- Say hello to Ben J and Ozzie R, two ordinary guys who just happen to be Dating Coaches for ABCs of Attraction.
Ben J – hailing from the windy city of Chicago, IL is a professional dating coach now living in Los Angeles, CA.  He enjoys SCUBA Diving, Skydiving, volunteering, shooting guns, working out, and the whole nine yards when it comes to being extreme and living a full and vibrant lifestyle.  Ben J is also a follower of Tim Ferriss's 4 Hour Work Week, and utilizes the concepts of income automation and more in order to fund his out-of-this-word adventures.
Personally trained by the infamous JT Tran and close friend Gareth Jones, Ben J's specialty in the dating realm is first dates, with his very own format having a 90% success rate for first date sex and students raving about the incredible results they've had. Ben J'sfirst date has been tried and tested from crazy club girls, cougars, college girls, and even an A-list TV celebrity who he is currently dating.
When Ben J isn't taking girls out on incredible first dates, he's usually playing video games or diving in the ocean hunting crab and lobster.
Smooth, suave, and with a style that kills, Ozzie R is one of the original coaches for ABCs of Attraction and is considered one of the masters of Day Game, whether it be on a college campus, grocery store, or the street.  Ozzie has been featured on Fuel TV for his day game antics and always dresses to kill when he's out and about talking to gorgeous babes.  If he's not showing his killer GQ style, he's in his Gi, kicking ass Grappling and studying Brazilian Jujitsu.
Born and raised in Los Angeles, CA, Ozzie was already a troublemaker with the ladies getting his first girlfriend in 6th grade, and caught fingering girls behind the candy shop.  After getting his degree in college, Ozzie put on his big boy pants and took the dating coach world by storm as a personal wingman to William aka "Better Asian Man," JT Tran, Johnny Wolf, and many other dating coaches.
When Ozzie isn't busy seducing beautiful women or teaching day game students, he's watching UFC, hitting the gym, or eating Ben J's freshly hunted crab and lobster.
Ben J and Ozzie R want to give you guys a BIG welcome to the ALPHA LIFESTYLE website.  In fact, we're so excited about getting this site that we're starting a brand spankin' new Podcast with FREE information on how to live the lifestyle of your dreams.  In fact, we want our listeners to succeed so we'll be hosting mailbag podcasts from time to time answering your questions over the air so you can truly start living an Alpha Lifestyle.
Check out our first podcast episode coming very soon – HOW TO GET A GIRLFRIEND, along with learning a little bit more about Ben J and Ozzie R.
Find out more on how they got mixed up into the crazy Pick Up Artist Community, got headhunted by Asian Playboy, and more in our "About Us" Section.
Related Posts via Categories